Sollex Record-Breaking 15kg Heavy Circular Knives
Today, Sollex has delivered our largest circular knives. 810mm in diameter is a really large circular knife! These specific knives are developed for cutting rubber but were ordered by an innovative and international company that manufactures sound absorbers and sound insulation.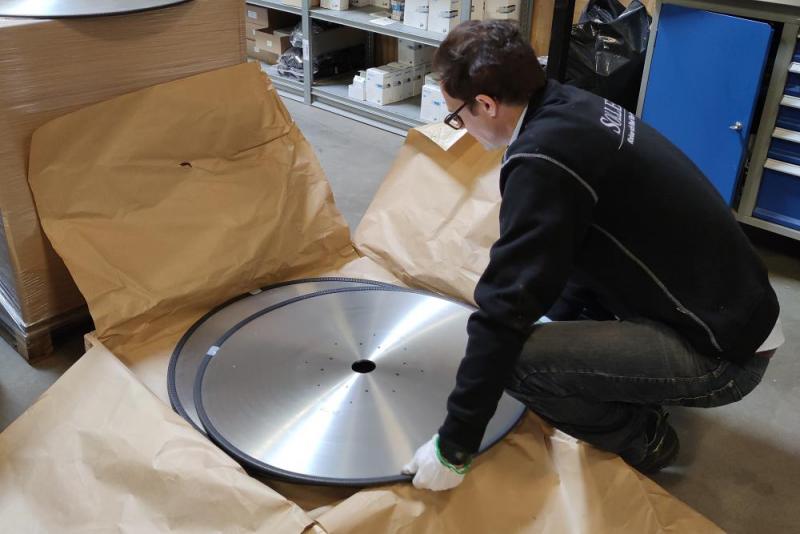 Knives that are 810mm in diameter are quite difficult to handle in the factory and with transport. But a specially built wooden box safely transports the 15 kg heavy knives to the customer. The circular knives have vacuum hardened to 63 HRC and are expected to manufacture sound insulation for many years.
Johan Falk (pictured and Sollex CEO) comments: "It is fun to break a new record. We are proud to offer to customers all over the world such a wide range of knives and blades. We deliver knives of different sizes: starting with tiny little injector blades, which are smaller than a fingernail, and ending with circular knives as large as family pizzas."
SOLLEX - Cutting edge performance
Sollex develops and markets a world-leading quality range of knives, knife blades and industrial razor blades for professional users. The company has a rating of AAA (highest credit rating) in Bisnode's credit rating system. Sollex was founded in 1927 and has been owned and operated by the Falk family for four generations.