Method for Rock Reinforcement with Rock Bolts - Customer Case
A unique and patented method by Sollex customer Rock Safety Systems.
This article is about rock reinforcement with cement-grouted, controlled and monitored rock bolts. A unique and patented method by Sollex customer Rock Safety Systems.
About rock reinforcement in underground constructions
Mining and rock construction are turning to innovative methods to improve safety and productivity through rock reinforcement. This is widely used in tunnels and underground mines.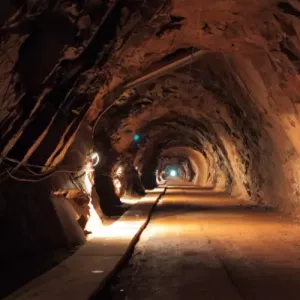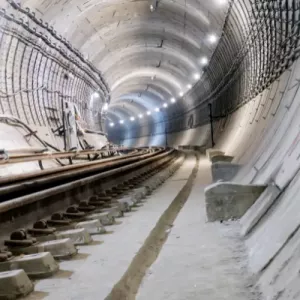 Rock reinforcement is additional support placed on rock structures to increase their stability and load-bearing capacity. Support byrock reinforcement can be active or passive. Active support is a predetermined load applied to a rock surface during installation. Passive support is when a load is developed by deformations or displacements.
There are different forms of Rock reinforcement such as bolts, anchors or dowels. Bolting is the oldest method for strengthening rocks. Some examples have sophisticated approaches and are used in millions.
Controlled and Monitored Rock Bolts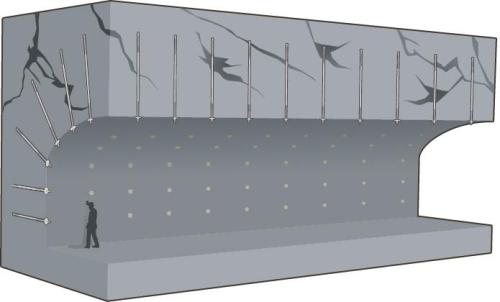 Rock Safety Systems is a leading systems engineering company within installation control and status monitoring of rock reinforcement in mining, tunneling hydropower, road and train tunnels, rock storage, etc.
Rock bolting is a popular method, but it also has its drawbacks. It is difficult to control cemented bolts and rock conditions around a bolt. Nearly 100 million injected rock bolts are installed worldwide each year. Most of them are underground and some are reinforcements for mountainsides. Rock water cracks and inadequate grouting are problems that can cause corrosion and eventually lead to bolt failure (1). During the rock reinforcement process and afterwards, there is a need to know if it is working as intended. The patented Rock Safety Systems products and methods makes it possible to continuously "see beneath the surface".
Reinforcing rock with cement bolts begins with drilling a hole. Cement grout is then pumped into the hole and a bolt is inserted and must be properly cemented. If the cement grout leaks into rock mass cracks or cavities, the reinforcement may not be able to support the anticipated load. If the hole is not completely filled with cement, there is an additional risk of bolt corrosion problems due to water and air contractions.
Cavi products from Rock Safety Systems are used for installation, monitoring and documentation. A Bolt Status Wire monitors and analyzes bolt conditions over time. The CaviMeter is used to measure how bolts are cemented.

(2)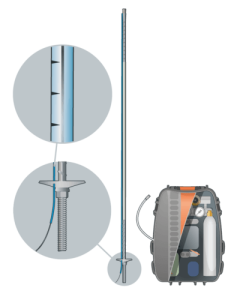 A plastic tube called CaviTube with small cuts along its side is placed over the bolts. Once bolts are installed, the plastic tube is pressurized with gas to detect cavities and cracks. If there are cavities gas will pass through the plastic tube and fill the cavities, allowing them to be sized.
Watch this interesting film from Rock Safety Systems, which shows the entire process in detail.
Sollex blades for rock reinforcement bolts manufacturing
Cavitube is manufactured by an automatic machine to ensure consistent quality. Every year 300 000 meters of CaviTube are produced at Rock Safety Systems. Seven cuts or inserts per meter makes 2 000 000 cuts per year. Each cut needs to be precise and exact for calculation purposes.
Cutting tubes is a science in itself. For this automated cutting operation Sollex developed a specific pointed blade. Making inserts exactly according to Rock Safety Systems requirements and specifications. These blades were made in Sollex V quality more popularly known as solid tungsten carbide.
Sollex V quality gives Rock Safety Systems extreme cutting edge performance and durability. Seven blades are mounted and perform 2 000 000 CaviTube cuts annually. Rock Safety changes blades once a year.
Similar blades as developed for Rock Safety Systems:
761V - Pointed blade 761 Solid Tungsten Carbide 33.7x26x0.90mm - for cutting tube, corrugated
762V - Pointed blade 762 Solid Tungsten Carbide 33.7x25.8x0.90mm - for cutting tubing, corrugated cardboard
761X - Pointed blade Martor 761 Full Ceramic 33x26x0.9mm - for cutting tube, corrugated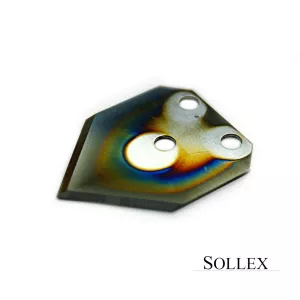 About Sollex Knives and Blades
Our machine knives and industrial-type razor blades are made of high quality stainless steel with different coatings on the edge or side of the blades. Sole blades we make in solid tungsten carbide or ceramics. If you do not find the blade you are looking for, Sollex are able to manufacture industrial knives and razor blades according to your drawing or needs. Feel free to contact us at +4635-15 75-00 or at info@sollex.se if you have any questions regarding our industrial razor blades.
About the author Johan Falk is an expert on knives and blades and the CEO of Sollex. You can contact him directly on: 0046 708 744 786 or johan@sollex.se
For general sales questions drop an email to order@sollex.se or call us on 0046 35 15 75 00
—-----------
Sources:
Rock Safety Systems http://rocksafety.se/
L.K.K.A. Gustafsson. Sensor techniques to monitor installation and status of rock bolts. Ground Support 2016,