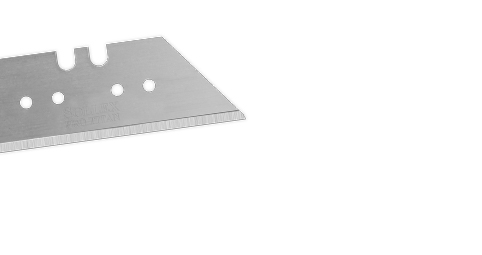 PROFESSIONAL (P)
Blade with good performance for professionals. Suitable for cutting paster and roof paper.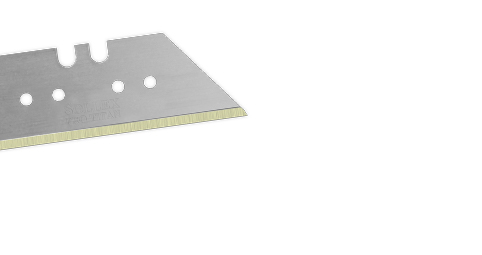 PRO TITAN (PT)
Titanium coated blades for handheld tools, with very good performance. Suitable for cutting linoleum and textile carpets.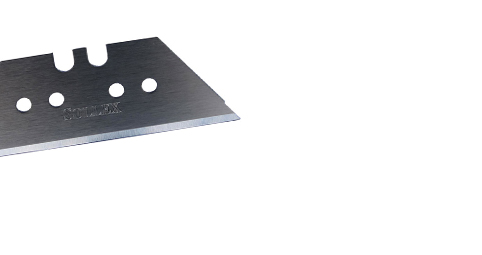 BANZAI (B)
Blades with extreme performance. Suitable for cutting fireproof plaster, reinforced flex materials, and lead plate.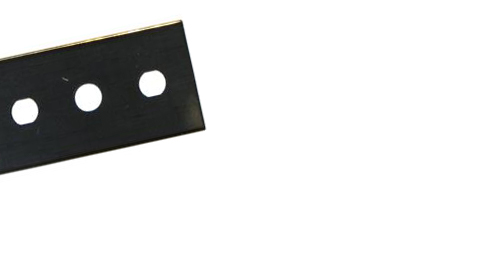 TITANIUM (T)
Titanium (TiN) coated razor blades for optimal slitting performance. Gold colored edge for high durability when cutting plastic film and foil with few additives. Low friction which gives less dust. Competitive durability and performance.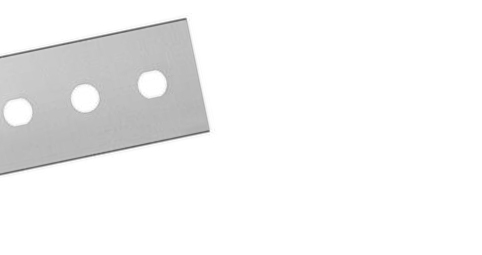 CERAMIC (K)
Ceramic coated industrial razor blades for industrial plastic film and foil. Black coating on the edge with a very fine grain structure which protects the edge optimally when cutting white plastics with a high percentage of chalk.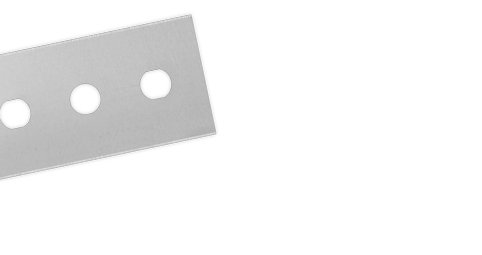 ZERO-FRICTION (Z)
Zero-friction coated industrial razorblades for industrial cutting of thin, stretched film. Grey coating on the edge. Extremely fine grain structure which gives minimal friction, which is optimal for high speed cutting. The coating is FDA and EC approved for coming in contact with food. Very good durability and performance.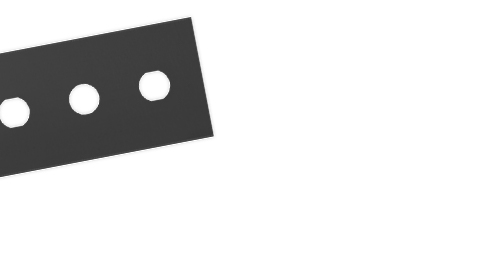 FULL CERAMIC (X)
Full ceramic coated blade where the sides of the blade are also coated. The coating is FDA and EC approved for coming into contact with food. Gives an extreme durability when cutting in materials with very grueling additives.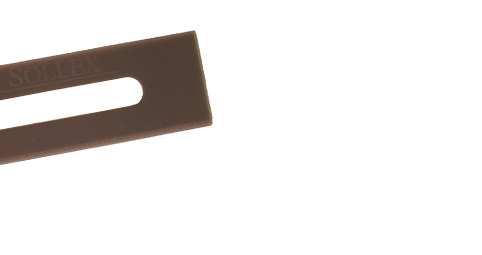 SOLID CERAMIC (C)
Industrial razorblade in solid ceramic with extreme performance and durability, as the blade is self-polished during use. Uncompromising quality for users with the highest requirements on blade performance. The blades are very fragile with sometimes makes handling difficult. Extreme performance and durability.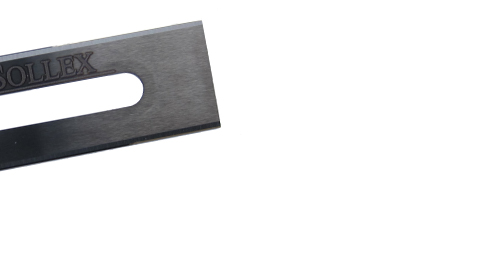 SOLID TUNGSTEN CARBIDE (V)
Industrial razorblade with extreme resistance and durability. Made from solid tungsten carbide which gives robustness and performance when harder or laminated films are cut. Extreme performance and durability.