Pointed blade 761 Solid Tungsten Carbide 10pcs
33.7x26x0.90mm - for cutting tube, corrugated
Watch this product and we will notify you once it is back in stock.
Pointed blade 761 Solid Tungsten Carbide 10pcs
33.7x26x0.90mm - for cutting tube, corrugated
Pointed blade with design equivalent to Martor's pointed blade (761), but made in solid tungsten carbide by Sollex for extrem performance and durability. Suitable for cutting tube and corrugated cardboard when long blade durability is needed. Solid tungsten carbide is fragile som handle it carefully. An alternative is Sollex pointed blade with a full ceramic coating (761X).
Suitable for:
Cutting tube and corrugated
Dimensions:
Grinding:
Pointed grinding
Two sided
Single bevel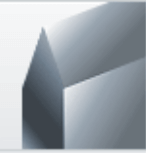 Material: