Best Vinyl Wrap Blade ❘ Advertising, Signs & Graphics
Knives and blades are essential tools for vinyl wrapping, cutting, trimming and shaping material as needed to achieve beautiful fits. The right knife blade will reduce the risk of damaging the vehicle if it is a car wrap or the glass if it is a vinyl window decoration. In this article we will tell you about a blade that is an absolute bestseller and a must-have blade among advertising agencies and professionals performing vinyl film coverage and wrapping.
Vinyl Wrapping Cutting Tools
Foiling, wrapping and decorating with vinyl material have recently become very popular for advertising on vehicles, delivery trucks, windows and other surfaces. Vinyl wrapping is done by professionals and requires special tools, which include cutting tools to precisely cut the vinyl films and foils.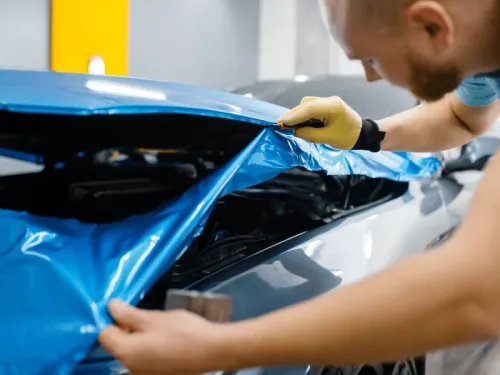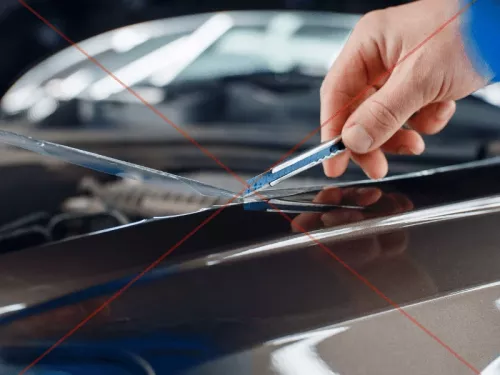 The most commonly used 2 variants of cutting knives for precision cutting of vinyl film and foil are:
Craft hobby knife, pen cutter or pen knife, scalpel with scalpel blades
9mm Snap-off utility knives with 30° pointed snap-off blades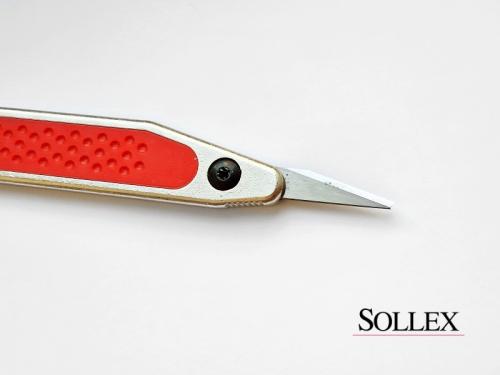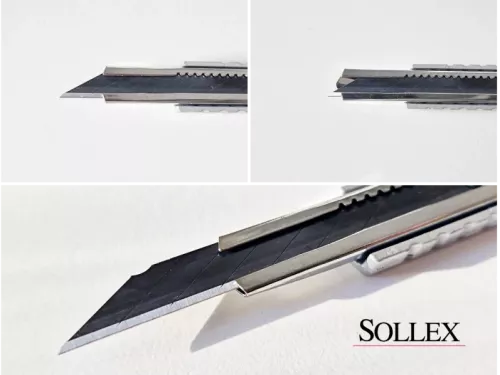 The first option includes different versions of scalpel cutting instruments, in which a scalpel blade with different tip shapes is mounted. Read the detailed article on the use of scalpels for precision cutting here "How to Use Scalpels for Precision Cutting and Detailed Work [GUIDE]".
The second option of vinyl film cutting tools includes a utility knife with a 30-degree medical and hobby scalpels. When this kind of knife is utilized, the sharpened blade extends only 1-2 cm forward and the blade cuts like a scalpel.
Best Blade for Vinyl Wrapping and Decorating
The most suitable cutting tools for vinyl precision cutting and decorating are considered to be 30-degree pointed steel blades. In addition, both medical and hobby scalpels are also preferred for cutting vinyl film. Sollex has a premium quality 30° utility snap-off blade 9030T to be used with any standard 9mm utility snap-off knife for signage making, wrapping, or hobby projects.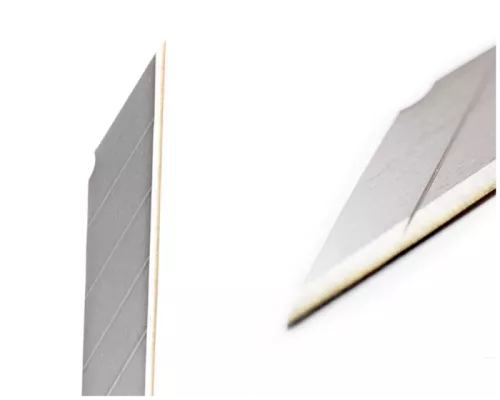 According to our customer feedback and sales statistics, the 9030T blade is an absolute favorite for the graphics industry and has been performing precision cutting perfectly for years.
Advantages of using 30-degree snap-off blades when cutting vinyl films and foils
First of all, a 30 degree snap-off blade such as the 9030T has seven notches that can be snapped off to renew the sharpness of the blade. This is cost effective for advertising companies and graphic agencies. Cutting vinyl should be done with sharp blades to avoid the possibility of tearing the vinyl rather than cutting it. Therefore, sharp blades should always be available when vinyl films and foils are mounted.
Second, the vinyl cutting blade should not be too sharp or thin when cutting vinyl. A thin scalpel blade may not be held firmly in the scalpel handle and therefore "wiggle". In addition, a sharp blade can damage the underlying material. Again, a 30-degree snap-off blade such as the 9030T is convenient and recommended. The most important thing to remember is to keep the angle of your knife to the material at 45 degrees which gives a straighter cutting line.
Third, you can extend the blade forward as far as you need. 2-5 mm blade forward and you have a sharp, safe cutting tool for working with vinyl or similar films and foils. The worst thing that can happen is that you go too deep with your blade while cutting and damage the main surface and cut right through the underlying material, which will result in an expensive repaint job. The point is to cut with a very short blade length to reduce the risk of cutting too deep and damaging the surface.
A 30-degree snap-off blade with longer durability for cutting vinyl films and foils
The Sollex 9030T blade has a 30-degree pointed edge that is coated with golden colored Titanium. Titanium is really hard and protects the softer steel edge underneath. When using the Titanium coated blade you will have a longer durability and performance compared with a non coated blade. The coating protects the edge and the cut material wears down the coating before it starts wearing down the steel grinding. Therefore the Sollex 9030T blade lasts longer than other 30-degree snap-of blades.
Shop Cutting Tools for Sign, Print, Graphics
Sollex has a variety of knives, blades and scalpels for the graphic, sign and display printing world. We also have a large assortment of plotter knives and blades for digital plotter cutters and flatbed cutting tables. We also manufacture blades for industrial machines to order. Contact us by mail order@sollex.se or phone +4635157500 and we will find the right cutting tools for your business.