Belt holster L with clip for Martor Secupro 625, Secumax 363​
215 x 68 x 40mm - holster 9922 for Martor safety knives
Watch this product and we will notify you once it is back in stock.
Belt holster L with clip for Martor Secupro 625, Secumax 363​
215 x 68 x 40mm - holster 9922 for Martor safety knives
Robust holster in size large, for Martor safety knives. Also available in smaller size (9920). Holds several tools at the same time, in different pockets.
Belt holster L is even bigger when it comes to width and depth. Ideal for what are literally our biggest knives, such as the SECUPRO 625. You can also make your own combinations. The spacious interior, slots and pockets can be used for whatever suits your needs – for several cutting tools, pens, pack of blades or other work utensils.
The holster can be attached to your belt in two ways: by clip-on or velcro fastener. Velcro is recommended for belts; the clip can also be used on many other areas of your clothing, such as your trouser pocket. Nylon material, washable at 40°C, which is held together by double seams - even when subject to permanent use.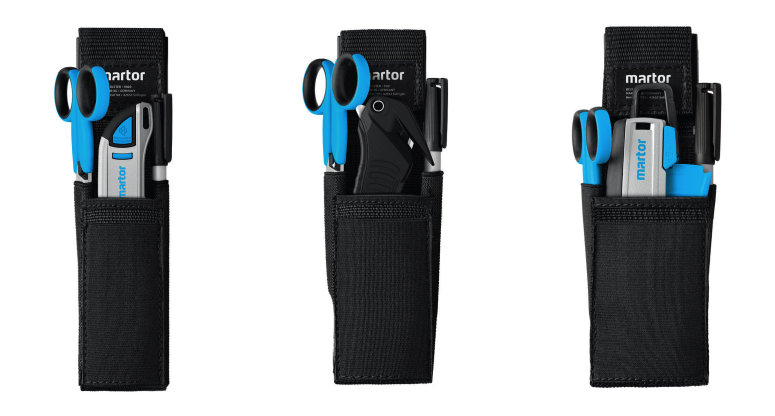 Suitable for:
for example for Martor safety knives Secupro 625, Secumax 363
Martor pen knife (490)
Martor scissors (363001)
Dimensions:
Weight:
Material: