Learn how fungi and lichens are prepared for microscopic examination
How mushrooms and lichens are prepared for study at the Evolutionary Museum, Sweden
An ancient archive of knowledge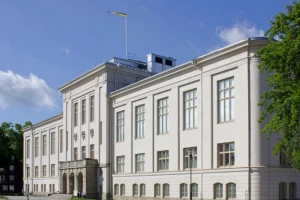 The Museum of Evolution in Uppsala, Sweden was founded in 1999 and has unique collections of animals, plants, fungi, lichens, minerals, dinosaurs and other fossils. It has more than 5 million objects in its collections, mainly for research.
The museum's history dates back to the 17th century when the natural sciences began to emerge. Already in Linnaeus' time, collected plants, animals, fossils and minerals served as important archives of nature's diversity. The collections are still widely used in teaching. The Museum of Evolution is an important international source of systematic research and has an active exchange with other research institutions around the world.
Sharp razor blades at Uppsala University
Museum curator Stefan Ekman explains that "at the Museum of Evolution at Uppsala University there is a small group of people who research fungi and lichens (which are also fungi, but they live together with a green alga or blue-green bacterium)." One of the museum's routines is to study fungi under the microscope.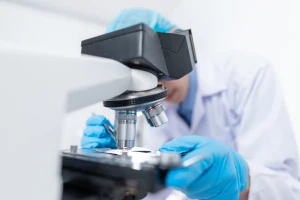 This is where Sollex razor blades come in. The normal process is to remove a small piece of fungal tissue, e.g. a fruit body, no more than 1 mm in diameter and put it in a drop of water on a slide and tidy it up (removing unnecessary tissue, pieces of bark or wood, etc.).
How do you use razor blades to cut mushrooms and lichens?
"On top of this you then place a smaller and thinner cover slip so that a piece of the mushroom tissue sticks out of the edge of the cover slip. With the fingers of one hand resting lightly on the cover slip and the razor blade in the other hand, you then 'slice' off the end piece sticking out of the cover slip by following the edge of the cover slip with the razor blade, then you push a little on the cover slip so that a thin piece sticks out again, slice off your first real slice, push on the cover slip, slice off your second slice and so on until you have the number of slices you want.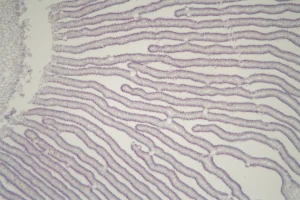 "When you've cleaned off the end pieces, leftover tissue and some other unwanted debris, you put a fresh cover slip on the water drop with your tissue slices and put the whole thing under the microscope. A bit ironically, the whole process is similar to slicing a loaf of bread in miniature, but with training wheels (coverslip). With a little practice, you can learn to make slices of 0.01-0.02 mm."
Razor blade for cutting thin slices of mushrooms and lichens
Of course, 0.01 to 0.02 mm thin slices of mushrooms require a steady hand and really sharp razor blades. Razor blades wear quickly as the edge comes into contact with glass, pieces of bark, wood or stone in the tissue. Therefore, a lot of razor blades are needed, but it is important that they are of high quality in order to obtain continuous and precise cuts.
Sollex Professional blades are an industrial carbon steel razor blade with a protected oxide layer used to cut many different types of materials. Wallpaper is the most common material but it also works for mushrooms and lichens. The advantage is that the industrial razor blade gives an extra thin cut.
Please get in touch if you need a recommendation for which blade is optimal for your application.
Reference: Stefan Ekman, 1st Curator, Museum of Evolution ( http://www.evolutionsmuseet.uu.se/), Uppsala University, Sweden
Recommended items: Professional razor blade PRO 2plusS, Pointed scalpel blade 900-200, 988 Safety blade box