How to cut mineral wool [guide]
Normal knives or scissors designed for cutting cardboard or dense fabrics, absolutely not fit...
What is mineral wool?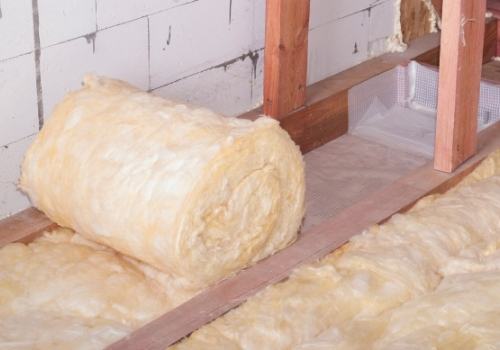 Mineral wool is an artificial building material that is made for heat and sound insulation of residential buildings and industrial premises. Mineral wool is the name of any material that has a similar fibrous structure and is used for sound and heat insulation. That is, stone or basalt wool, as well as fiberglass are all varieties of mineral wool.
For convenience, it is available in rolls and panels. The structure of this material is fibrous. Increased requirements in recent years for fire, sound and heat insulation have also led to increased demands on the insulation material to be installed correctly. Mineral wool insulates against both heat and cold and is therefore an effective insulation material for saving energy and maintaining a comfortable temperature in buildings.
How to transport and store mineral wool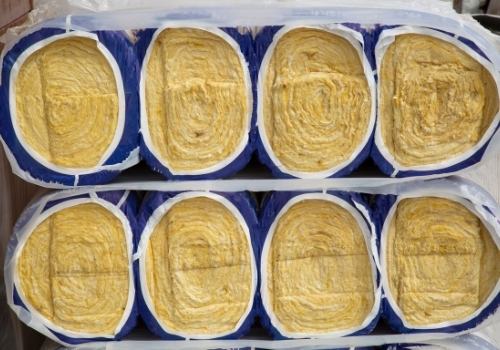 Mineral wool items are transported in a horizontal position, the truck must be equipped with a protective tent, transportation is carried out only in packaged form, for transportation, loading and unloading work is important not to compress the insulation too much; unpack the mineral wool just before starting the insulation.
Which knife is recommended to cut the mineral wool with
Normal knives or scissors designed for cutting cardboard or dense fabrics, absolutely not fit. Thin insulation materials (not more than 50 mm) can be cut with: kitchen knife with serrated edge; construction knife; stationery knife. Denser and thicker insulation materials are meant to be cut with: special knives with a length of more than 250 mm. Such a tool has teeth of different sizes for cutting mineral wool. Knives are made of stainless and cold-rolled steel.
Sollex has just the right blades for cutting a variety of insulation materials.
Thicker insulation materials. The Sollex blade artnr. 330 is 330 mm long (330 x 18.9 x 1.1 mm) with strong titanium-coated teeth, suitable for cutting thicker insulation. The 1.1 mm thick blade is made of quality steel and provides good durability and excellent cutting properties for the professional user.
Stone wool.The 180mm long knife artnr 261 is suitable for cutting mineral wool insulation materials and mineral wool slabs. The 0.65 mm thick double-sided blade made of quality steel provides good durability for the professional user. The 261 stone wool cutting blade fits the Sollex construction knife (2000). Special holster (300) is recommended for safe storage when the knife is not in use. Suitable for cutting: stone wool insulation and stone wool boards. Extra holster black for 251 and 261 (180mm blade) fits perfect this blade knife.
Fiberglass. Blade Art. 195 (195 x 15.8 x 0.884mm), which is adapted for use in industrial production and is particularly suitable for cutting glass wool and rubber. Grinding is 33 degrees for optimal fiberglass cutting.
Foam. Knife blade artnr 251 is 160 mm long (160 x 18.9 x 0.65mm) and is adapted to cut the cellplast, frigolit and styrofoam for example but also other types of insulation. It is made of 0.65mm thick quality steel, double ground, which provides good durability for the professional user. Extra holster black for 251 and 261 (180mm blade) fits perfect this blade knife.
How to cut mineral wool
We suggest using the following tips:
the tool for cutting should be well sharpened, so that mineral wool is not torn into fibers and less "dust";
when slicing insulation should be considered that in order to ensure a dense overlap mineral wool should be left about 2 cm for seams;
it is better to cut the roll mineral wool before its deployment;
mineral wool boards should be removed from their packages and cut one by one;
it is not recommended to cut mineral wool at once for the entire amount of work.
Additional safety rules when working with mineral wool: wear a protective suit of thick cloth, which prevents skin contact with the fibers of mineral wool and its irritation, to protect the hands wear special gloves - with silicone or rubber coating on the palms, to protect the eyes will need special glasses, respiratory system protects a respirator.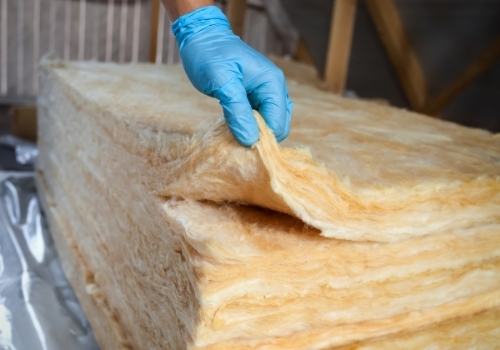 Longitudinal cutting of mineral wool
Mineral wool in rolls is cut in unpacked form. The roll is placed on a hard, even surface and the required length is measured. It is possible to put marks in three places on the circle of the package. The marked places of cutting for greater accuracy are wrapped with a tape. Then the man saw a roll of mineral wool in a circle. And only after the cut piece is separated, it is possible to remove the packaging film.
Cross cutting the mineral wool
For cross-cutting, unpack the mineral wool roll and mark both sides. Then a level bar, such as a ruler, is attached and a board is placed under the material to prevent the knife from blunting. The knife is drawn along the bar. If you can't cut the material in one motion, cut several times until the material is cut all the way through. The blades of the tool you use to cut the wool should always be well sharpened. It is best to cut the material crosswise. If the mineral wool is in the form of boards, cut them one by one.