Sollex calendar of upcoming events [2023]
Fairs and events that Sollex plans to visit in 2023
At Sollex, we constantly strive to improve our knowledge and skills to provide value to our customers. Trade fairs provide us with business value, technology and inspiration. You can delve into how digitalization is affecting your business, learn from others and increase productivity. The following events are planned and recommended for everyone to attend in 2023. If you are also planning to attend any of the events on the list, we would love to meet you and have a discussion over a cup of coffee.
Trade fairs that Sollex plans to visit in 2023
interpack 2023 - No.1 trade and packaging fair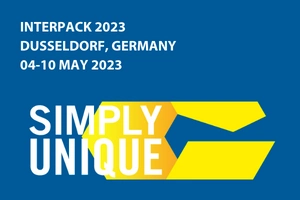 Place: Dusseldorf, Germany
Date: 04-10 May 2023
Working hours: 10:00 am - 6:00 pm
Interpack 2023 is the most important international event for the packaging and allied industries. Interpack 2023 will showcase achievements, knowledge and innovations from the production and refinement of packaging products and packaging materials through to quality assurance and consumer protection.
You will be able to learn more about packaging processes and equipment for industries such as Foods, Beverages, Pharmaceuticals, Cosmetics, Consumer Goods (Non-Food), Industrial Goods.
Hot Topics at interpack 2023: Circular Economy, Resource Conservation, Digital technologies, Product Safety
SOLLEX can't stay away and not attend a fair of this magnitude and theme, as we provide knives and blades for the packaging industry.
_______________
Plastteknik Nordic 2023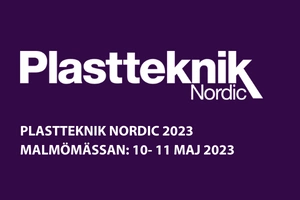 The leading Nordic trade fair for the plastics and rubber industry
Place: Mässgatan 6, Malmö, Sweden
Date: 10 - 11 Maj 2023
Working hours: 10:00 am - 6:00 pm
https://www.plasttekniknordic.com

Plastteknik Nordic is the must-attend meeting place for those working in the plastics and rubber processing industry.
Innovative innovations from everything from 3D printing to sustainable material solutions of the future will be presented. Just as importantly, there will be even more to learn about advances and trends in areas such as sustainability and the circular economy, new technologies and innovations, and the role of plastics in social debates at this fair.
Sollex will be on hand and look forward to meeting you to discuss topics related to cutting and processing plastics, plastic film and rubber.
_______________
Empack 2023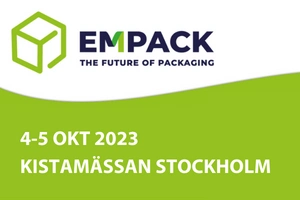 The future of packaging technology
Place: Kistamässan, Arne Beurlings Torg 5, 164 40 Kista, Sweden
Date: 4 – 5 October 2023
Working hours: onsdag 9:00 am - 5:00 pm, torsdag 9:00 am - 4:00 pm
Another cool fair is dedicated to the packaging industry. Cutting-edge technologies and leading packaging suppliers will be on site. Hot topics for discussion remain the same: - Sustainability and Plastics. - Consumer-focused packaging - Production optimization - Digital development
Of particular interest to Sollex is the issue of sustainability and the circular economy. New plastic materials and substitutes are leading to new approaches and cutting methods, which gives us the opportunity to develop the cutting of recycled and new materials and to give packaging manufacturers the best solutions for material cutting and packaging production.
_______________
Elmia Subcontractor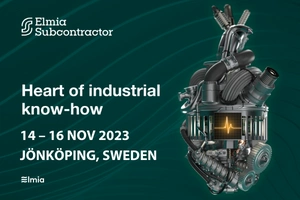 The leading arena for knowledge, innovation and the manufacturing industry of the future
Place: Mässvägen 12, 554 54 Jönköping, Sweden
Date: 14 - 16 November 2023
https://www.elmia.se/subcontra...

Elmia Subcontractor is Northern Europe's leading subcontracting exhibition. This year Subcontractor will be held over three days. In this article we describe our impressions from our visit to Elmia Subcontractor in November 2021